Used Hatchbacks for a More Convenient Lifestyle
When you need a vehicle, you need one right now. Convenience is a key desire of your vehicle and there's perhaps no more convenient type of car than a hatchback. If you're in the market for a used hatchback, check our extensive inventory of
used cars
here at Grand West Kia. We're the best used hatchback dealer in the Grand Junction area.
What is a Hatchback?
You've heard the term, but what exactly is a hatchback? Is it a station wagon or is it a sedan? In a lot of ways it is very much like a station wagon, only more compact. There's a large door in the back that opens upwards. This makes it easy to fit large items in the back. Used hatchbacks are ideal for anyone who needs to transport or carry lots of supplies, especially in the city. Here at Grand West Kia we have a variety of different models available. We have the popular Kia Soul, which comes in several different options, or the Kia Forte. We also carry models from other manufacturers, including the Toyota Prius.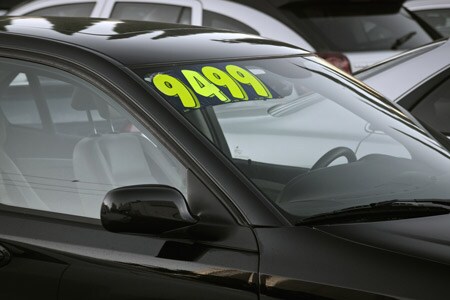 Is a Used Hatchback Right for Me?
You've probably heard the horror stories of people buying a lemon off of the used car lot. You don't have to worry about anything like that at Grand West Kia. We inspect every car that comes into our lot for any damage and to make sure that it's in good working order. If the vehicle isn't up to our performance specifications or is unsafe, we won't sell it.Do you hold back on getting a used hatchback because you worry about the cost? Well, the team at Grand West Kia is available to help you. We can get you set up with financing right on site, so there's no need to make a trip to the bank. Just search for the used hatchback that you like best, then fill out a credit application. From there we finish the process and get you on the road right away. Our terms are both fair and competitive.
The Best Used Hatchback Team in Colorado
If you don't know where to look for your next vehicle, take a look at our vehicle stock. We've been in business for years, and in that time we built up a reputation for honesty and integrity. Our sales staff sees you as a person, not just a customer. When you come to Grand West, you get treated with dignity.It's normal to have questions, especially for something as important as your car. If you need to know anything about your preferred vehicle, whether it's performance specifications or convenience features, you can always ask us. We have operators standing by for live online chat, manning the phones, or available in person.There's no need to let another day go by without the car that you need. Thanks to our outstanding selection, knowledgeable, and friendly staff and our generous financing options, we make it easy for you to get exactly what you want. Come to Grand West Kia and drive away with your ideal used hatchback today. We have the widest selection of used cars, used hatchbacks, used trucks, and
used SUV in Grand Junction
!
Grand West Kia
2980 U.S. Highway 50Grand Junction, CO 81503