Used Sedans for Families and Individuals
Sedans are among the most popular styles of vehicles on the market. They're reliable and come with many different options. In fact, there are so many used sedans available that sometimes it can be difficult to figure out which one is right for you. Fortunately, the team here at Grand West Kia is here to help you make your choice. With our extensive
inventory of used cars
to choose from, there's a reason Grand West Kia remains one of the
top used car dealers
in the Grand Junction area.What exactly is a sedan? Most people think that it's just a car with four doors. Many four-door cars are also sedans, but a true sedan has a trunk that's separate from the body, unlike a wagon or a hatchback. This type of car is also much roomier than a coupe, which makes it more comfortable to ride in. We carry many different types of sedan models. Among these are the Kia Cadenza, Forte and Optima. While we're known for our Kia's, we don't limit ourselves to a single manufacturer. On our lot you can also find the Audi A4, Cadillac STS, Chevy Impalas and Malibus, as well as many other American and Japanese sedans.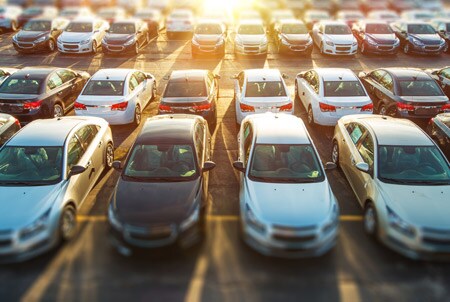 Quality Used Sedans
While driving a brand new car may feel nice, there is still a lot of value in used vehicles. At Grand West Kia we inspect every vehicle on our lot when it arrives. Our cars get tested for performance and to ensure that there is no structural damage. Look on our web page and you'll see that we have many used sedans from the previous model year. These certified used cars still have plenty of miles left and they're available at a much more reasonable cost than new vehicles.
Financing Options
Speaking of the price, we can help you out with that. There's no need to go to the bank, as our team can set you up with financing on site. This makes it easier to afford the car right away and be on your way. Our terms are reasonable and our competitive rates give you more car for less money in the long run.
The Best Used Sedan Team
When you want to get a car, you need to see our selection at Grand West Kia. Why? Because our trained sales staff knows what they're talking about. The goal isn't to just get you into a car; it's to get you into the right car for you. All you need to do is give us a call or use the live chat feature and we can set up a meeting. Our staff sees you as more than a customer. You're a member of our community and we treat you with the respect that you deserve. Make sure to let us know exactly what you're looking for and we can help you to find a used sedan that meets your needs. Whether it's comfort, performance, practicality or all of the above, you'll find it here at Grand West Kia.
Grand West Kia
2980 U.S. Highway 50
Grand Junction, CO 81503